ROB STARDOM:The man who chose enter: HARDCORE HELL!!!
What makes a young man so highly skilled at chain wrestling, crippling "shooter" holds and the elusive psychology of ring-generalship deliberately CHOOSE to descend into HARDCORE HELL? Some just say it's his youthful disdain for his own safety. Some just say it's his desire to entertain fans to the max. And some just say,

"THIS BOY IS OUT OF HIS MIND!"

Though respected as the head trainer for Top Rope Championship Wrestling (Central Canada), Stardom clearly prefers crashing through tables,eating barbed wire for breakfast, and sacrificing his body and vital bodily fluids to kendo sticks, metal chairs and flourescent lighting tubes. But make no mistake... Stardom's is an old-school philosophy in which he seeks only to:

"DO UNTO OTHERS!!!"


Though his home base is the Canadian Midwest, The Rugged One regularly travels across the nation doing unto others as no other can do! Stardom's motto says it all, baby.....


"GOT BLOOD?!?!?!?"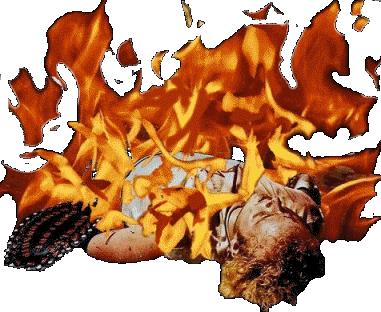 Compare credit cards from all providers and apply for your credit card now.